Busting the Myth of Imposter Syndrome.
Your Secret to Unstoppable Confidence…
Silence the doubting voice inside and finally become the confident creator you were always meant to be.
Creative Courage Academy is a rocket-fueled online course for developing unstoppable confidence and limitless creativity. 
Click below to get lifetime access to the course and bonuses for just $147.
Limited time offer, save 68%: Only $47
CLICK HERE to enroll in Creative Courage Academy Today
What others are saying about Jeremy
Martin Theis,
CEO of Light Trails
"Jeremy brings so many valuable skills and tools to the table that I feel fully supported on my current journey. Every session is filled with benefits, insights, and deeper understanding. The road he mapped out for our coaching journey is well-curated and helps me to bring my goals and dreams to life."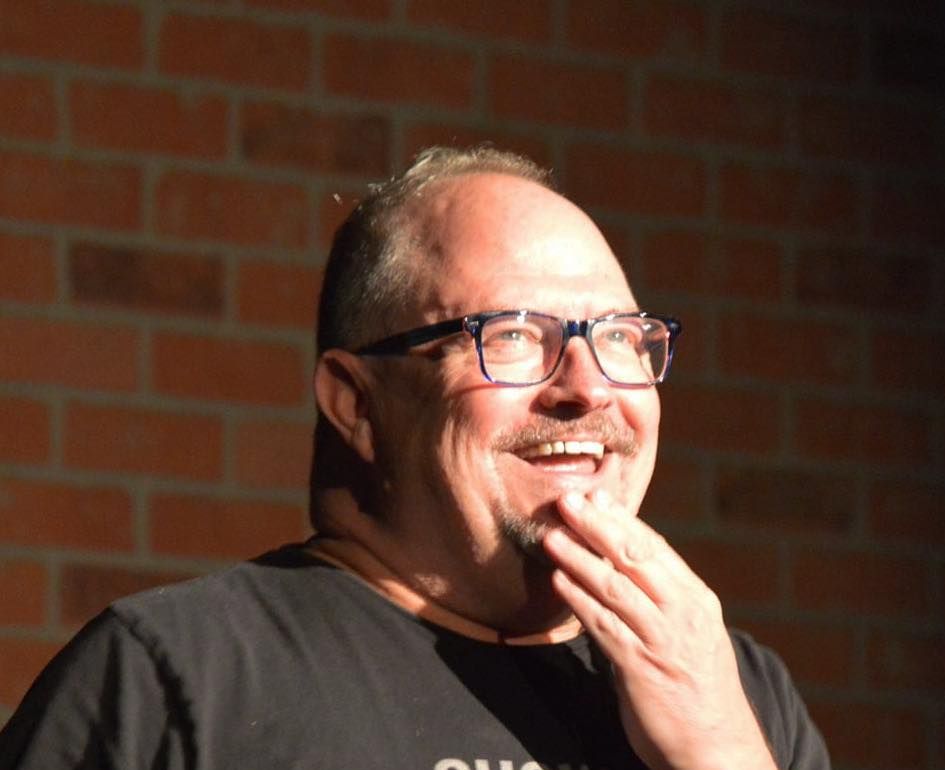 Kent Whipple,
Marketing Director
"Jeremy has an instinctive way to communicate with people. His years of experience make him an innovative leader, trainer, and team builder. He can inspire a group to move mountains."
Smitha Shetty,
Chief of Staff, Cigna
"Jeremy Richards has been hugely instrumental in empowering me in my leadership growth journey. There are topics that I am vexed about and I get out of his sessions having clarity on my values and my next steps. He provides me with tools to create a structure to ensure that I grow in each session. Thank you Jeremy for being a fantastic coach!"
My introduction to personal development came at a time of crisis.
Growing up, my parents both struggled financially, and after their divorce, my father and I were living in the carpeted attic of a halfway house. I was 14, so just a kid, but feeling more and more like I needed to define my own path. We were surrounded by folks who were transitioning from prison, overcoming addiction, and looking for their own way out.

One night, one of these neighbors was up late, blasting ACDC and throwing beer cans out of the window. My dad was fed up and he went to confront the guy, who was this big biker with a burning skull tattoo on his neck. He shoved my dad back and threatened to kill him in front of me.
Fortunately, we were able to call the police and find a temporary place to stay until we were safe, but that moment is what pushed me to finally ask, How did we end up here? Why do people do what they do? The next morning I rode my skateboard to the library. And I didn't realize this at the time, but I was about to embark on a 30-year journey of studying everything I could about human behavior.
Did all of this studying help me turn things around, get through high school and college, and even land a high-paying job? Sure.
But honestly … it wasn't enough.
Through it all, even after success in the corporate world, theater, and radio, even surrounded by a loving family and friends, a tiny voice kept persisting: Who the hell do I think I am?
And then I discovered one weird trick and everything magically changed overnight.
OK, so it wasn't a magical quick fix, but it was so much easier than I realized.
After years of struggle, trial and error, and hitting a brick wall, —- finally something … clicked. I discovered a combination of three insights:
An astonishing concept from ancient philosophy that seemed lost to history
A breakthrough discovery in applied neuroscience
A framework that tied together this ancient idea and this cutting-edge concept … into a life-changing idea I call the Creative Courage Codex.
Even after decades of study and practice in personal development, I had never seen anything like this.
Before I knew it, I was writing, performing, connecting, inventing … I felt like I had tapped into limitless creativity.
Now, it's your turn.
Unmasking the Imposter Paradox
If you've ever felt like a fraud, you know how paralyzing imposter syndrome can be. It feels like every past accomplishment was a fluke, and any moment now, the Imposter Police are going to burst through the door and rip off your mask like a Scooby Doo villain, revealing you to be a complete phony.
It's OK. Most of us feel this way sometimes. Research reveals that over 70% of adults have experienced imposter syndrome at some point in their lives.
But you know what makes it worse? The lies that most authors and gurus try to feed you about imposter syndrome. In fact, if you fall for these seductive lies, you will end up climbing the world's tallest ladder only to find it was leaning against the wrong wall.
That's to say, if you follow the wrong path, not only will you waste your precious time and money, you might end up feeling WORSE than you did before you started.
The Key to Breaking Free
Consider where you are now and where you want to be. What if you could invest just 20 minutes a day over the next ten days to discover your next creative breakthrough?
Imagine for a moment what it will mean to have more confidence, courage, energy, and creativity in your life … all for the price of an ice cream cake and … a second ice cream cake.
(See what I mean? CREATIVITY!)
Or, you know, feel free to continue with the status quo—and consider what it means to settle for your limitations when you know that so much more is possible.
What's Inside
Creative Courage Academy?
The Creative Courage Codex
In dozens of videos across ten modules, you'll discover the principles, methods, and discoveries you need to overcome imposter syndrome and unleash your creativity.
Your Breakthrough Blueprint
Simple yet powerful action steps to build and sustain your motivation, energy, and progress.
Over $800 Worth Of Bonuses
That's right, you'll get over $800 worth of bonus materials inside this course, bringing the total value to over $1500!
Creative Courage Academy:
Your Transformational Journey
Here are just a few of the breakthroughs you'll experience with The Creative Courage Codex:
Uncover the Imposter Paradox: Learn the surprising truth about imposter syndrome: what it is, why it happens, and how it affects your brain, body, and behavior.
Master the Flow Codex: A breakthrough framework that combines positive psychology, mindfulness, philosophy, and neuroscience to help you transform your mindset, habits, and results.
Discover the three keys to creative clarity, each of which unlocks a new level of your inner genius. Learn how to cultivate each key quality and use them to unleash your full potential.
Explore the latest research and best practices on creativity, productivity, motivation, and performance. Learn how to apply them to your own projects and goals.
Then apply your newfound wisdom with your
Breakthrough Blueprint:
Follow a proven system that will guide you from where you are now to where you want to be. No more confusion, overwhelm, or procrastination.
Set clear and realistic goals that align with your values, passions, and strengths. Learn how to break them down into manageable tasks and track your progress.
Overcome the common obstacles that hold you back from achieving your creative dreams. Learn how to deal with fear, failure, perfectionism, comparison, criticism, and burnout.
Develop positive habits that will boost your creativity, productivity, and well-being. Learn how to optimize your environment, schedule, routines, and tools.
Celebrate your wins and reward yourself for your efforts. Learn how to appreciate your achievements, reflect on your learnings, and enjoy the journey.
Find your tribe inside "The Accomplished Creatives," 
a Creative Courage Insiders Community:
Join a vibrant and diverse group of creatives from different backgrounds, fields, and levels of experience. Meet people who share your interests, challenges, and aspirations.
Get access to valuable resources, tips, feedback, and insights from other members and experts. Learn from their successes, failures, and best practices.
Participate in fun and engaging activities, events, contests, and challenges.
Showcase your work, hone your skills, and challenge yourself in a supportive environment.
Collaborate with other members on projects, ideas, or opportunities. Find partners, mentors, clients, or friends who can help you grow and achieve your goals.
Be part of a supportive and positive culture that celebrates creativity, courage, and diversity.
Feel inspired, encouraged, and empowered by your peers.
Who This Course Is For
You are an accomplished writer, actor, musician, visual artist, or any other type of creative
You are a marketing director, ad executive, architect, graphic designer, or any professional who needs to be creative on demand
You are a professional in a technical role but you want to explore your creative side
You have a growth mindset
You value time and following a proven plan
Who This Course Is NOT For
You have a fixed mindset about creativity ("You either have it or you don't")
You never doubt yourself or question your beliefs
You aren't ready to invest in your own development
Get These Amazing Bonuses
When You Enroll Today
Bonus 1: The Creative Courage Mastery Nanocourses
In three minutes or less, review one of our mastery nanocourses to gain quick insights and action steps to boost your confidence, creativity, mindfulness, resilience, and more.
Our nanocourses don't just summarize, they synthesize the wisdom from hundreds of books from authors like Brene Brown, Simon Sinek, Martin Seligman, Carol Dwek, and countless others to pinpoint the key, actionable steps you can take for positive transformation.
(a $397 value)
Bonus 2: The Creative Courage Coach
Built with cutting-edge AI, this interactive online coach is fully trained on all course content, Jeremy's book and articles, and the practical knowledge sets of some of the greatest philosophers, psychologists, and elite coaches.
Stuck and need encouragement? 
Wish you remembered a key piece of wisdom from the book or course? 
Wake up at 3 a.m. convinced that you'll never finish your novel/dance routine/outer space rodeo drama? 
Just ask the Creative Courage Bot and you'll be back on track in no time. 
(a $297 value)
Bonus 3: The Creative Courage Guided Meditations
Feeling frazzled, blocked, or just … meh? Our Creative Courage Guided Mediations will help you become more centered, confident, focused, and energized–in a word, unstoppable. These aren't just traditional meditations. They are engineered to tap into your deepest reserves of roaring courage and limitless creativity.
(a $197 value)
Jeremy Richards is an executive coach, bestselling author, keynote speaker, and Senior Leadership Development Manager based in the Seattle area.
Earlier this year, Jeremy released his new book, The Accomplished Creative: Overcome Imposter Syndrome, Forge Courage, and Tap Into Limitless Creativity, which recently became an international bestseller. 
His clients have included:
Amazon

Microsoft

Starbucks

The Gates Foundation

The Federal Reserve

The US Army
Jeremy's work has appeared widely, including in Forbes, Poetry, McSweeney's, The Huffington Post, and on National Public Radio's Morning Edition and All Things Considered. He holds an MA in cultural studies from The University of Washington.
Frequently Asked Questions
What is imposter syndrome and how do I know if I have it?
Imposter syndrome is a psychological phenomenon that makes you feel like you are not good enough, smart enough, or talented enough for your achievements, and that you are a fraud who will be exposed at any moment. Some common signs of imposter syndrome are: self-doubt, fear of failure, perfectionism, comparison, difficulty accepting praise, and feeling like an outsider. If you experience any of these feelings or behaviors, you might have imposter syndrome.
How long will it take before I start to improve my confidence and creativity?

While this is not a magic pill, I can only report what some of my past students and clients have shared.
If you give your full attention to the course and put the lessons into action, you could start seeing results within the first hour.
If you stay persistent, others will start to notice the differences in you in the first few days.
If you follow through and complete the course, holding yourself accountable for your transformation, you could witness a dramatic creative breakthrough in less than two weeks.
Again, though, I'll emphasize that this course is a journey we are taking together. Those amazing results only show up when you do.
How Long Do I Get Access?
How does lifetime access to the course sound?
How long is the course?

The course consists of 10 modules (and each module contains multiple videos) that cover the essential topics of overcoming imposter syndrome and becoming a creative powerhouse. Each module contains several lessons that include videos, worksheets, exercises, quizzes, and assignments. You can complete the course at your own pace, but we recommend that you finish at least one module per week to stay on track.
Is There A Guarantee?
Absolutely. We have a 30-day money-back guarantee! If you aren't satisfied for any reason at all you can ask for your money back in full within 30 days of the purchase.
Here's a recap of everything included
Lifetime Access to Creative Courage Academy Course - $700 value
The Creative Courage Nanocourses - $397 value
The Creative Courage Coach - $297 value
Creative Courage Guided Meditations - $197 value
TOTAL VALUE: $1,591
Your investment: $147
 Limited time offer, save 68%: $47 for lifetime access.
CLICK BELOW TO GET ACCESS 👇
What others are saying about Jeremy
Martin Ramirez, Chief Revenue Officer, WellSaid Labs
"Jeremy's journalistic approach, insightful perspectives, and great sense of humor allowed me to add more substance to what I was trying to communicate. Years later, I still use the techniques I learned from him. Thanks to Jeremy, I am a better communicator, a better leader, and a more complete entrepreneur."
Leena Porwal, Senior Director TPM, Salesforce
"Jeremy Richards has been an instrumental part of my leadership growth journey. He provided frameworks, tools, and insights which enhanced and enriched my experience with him as a business leadership coach. He worked with me to map out my personal roadmap, encompassing business, personal, and community perspectives."
Your Call: Status Quo or All In? 
If you've read this far and you're not my mom or my copy editor, congratulations! You are just moments away from investing in yourself and taking the next steps toward your courageous transformation.
Take advantage of this opportunity now by clicking the button below. 👇
Say it with me now! Enroll in Creative Courage Academy today

By visiting this page, you agree to terms and conditions, privacy policy & earnings disclaimer.

This site is not a part of the Facebook website or Facebook Inc. Additionally, This site is NOT endorsed by Meta or Facebook in any way. META and FACEBOOK are trademarks of META, Inc.
DISCLAIMER: The results on this landing page and discussed in the Creative Courage Academy program are our personal results and in some cases the results of previous or existing clients. Please understand these results are not typical. We're not implying you'll duplicate them (or do anything for that matter). The average person who buys "how to" information gets little to no results. We're using these references for example purposes only. Your results will vary and depend on many factors including but not limited to your background, experience, and work ethic. All business entails risk as well as massive and consistent effort and action.